Parochial Church Council (PCC)
The PCC meets several times a year to conduct the business of the church with the clergy and churchwardens. If you would like to know more about the PCC or would like to write to the PCC, contact the Rector or PCC Secretary, Colin Avison.
The members of the PCC are elected each year at the Annual Parochial Church Meeting which is held at the end of April. More information about the election of Churchwardens can be found on www.westyorkshiredales.anglican.org , together with forms for the following:
Application for Membership of the Electoral Roll (Rule 1(2));
Form of nomination of Churchwardens;
Form of nomination for Election to PCC;
Form of nomination for Election to Deanery Synod
St Oswald's Mothers Union
Branch Leader: Gwyneth Bassett
Treasurer: Hilary Watson
Minute Secretary:  Judith Archdale
Social Secretary:   Eileen Shaw
Guiseley/Esholt branch of the Mothers' Union is an active group, meeting on the 1st Wednesday in the month. Members are independently involved in many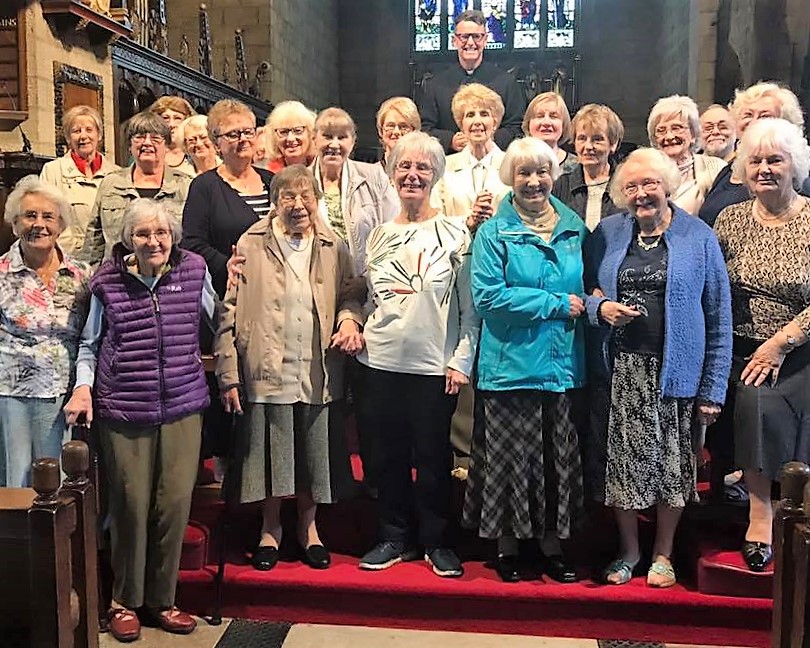 activities in the parish e.g. – baptism visiting, parents and tots, school governors, church cleaning/flower arranging, pastoral visiting and assisting with the chalice at Eucharist. New members are always welcome, feel free to come along to one of our meetings!
HIGCNFY? Have I Got Christian News For You?
Meet every second Monday in St Oswald's Carlton Room to look at stories and current affairs from the past and present, linking them to what the Bible has to say on the subject. Reflect on what is happening in today's world and what we as Christians should be thinking/doing about it. Have an opinion and respect the opinion of others.
The Parish Magazine
If you would like to contribute to or advertise in our monthly Parish Magazine, please get in touch with our Magazine Editor, Colin Avison.
The Flower Team
Our team of flower arrangers, led by Norma Scatchard, meet in the church every Thursday at 10.30 am .  The cost of flowers is partially covered by donations. 
Our Cleaning Team
Our "Fluffy Dusters" meet in the church on Tuesday mornings at 9am and Thursdays at 10.30am to make church spic and span.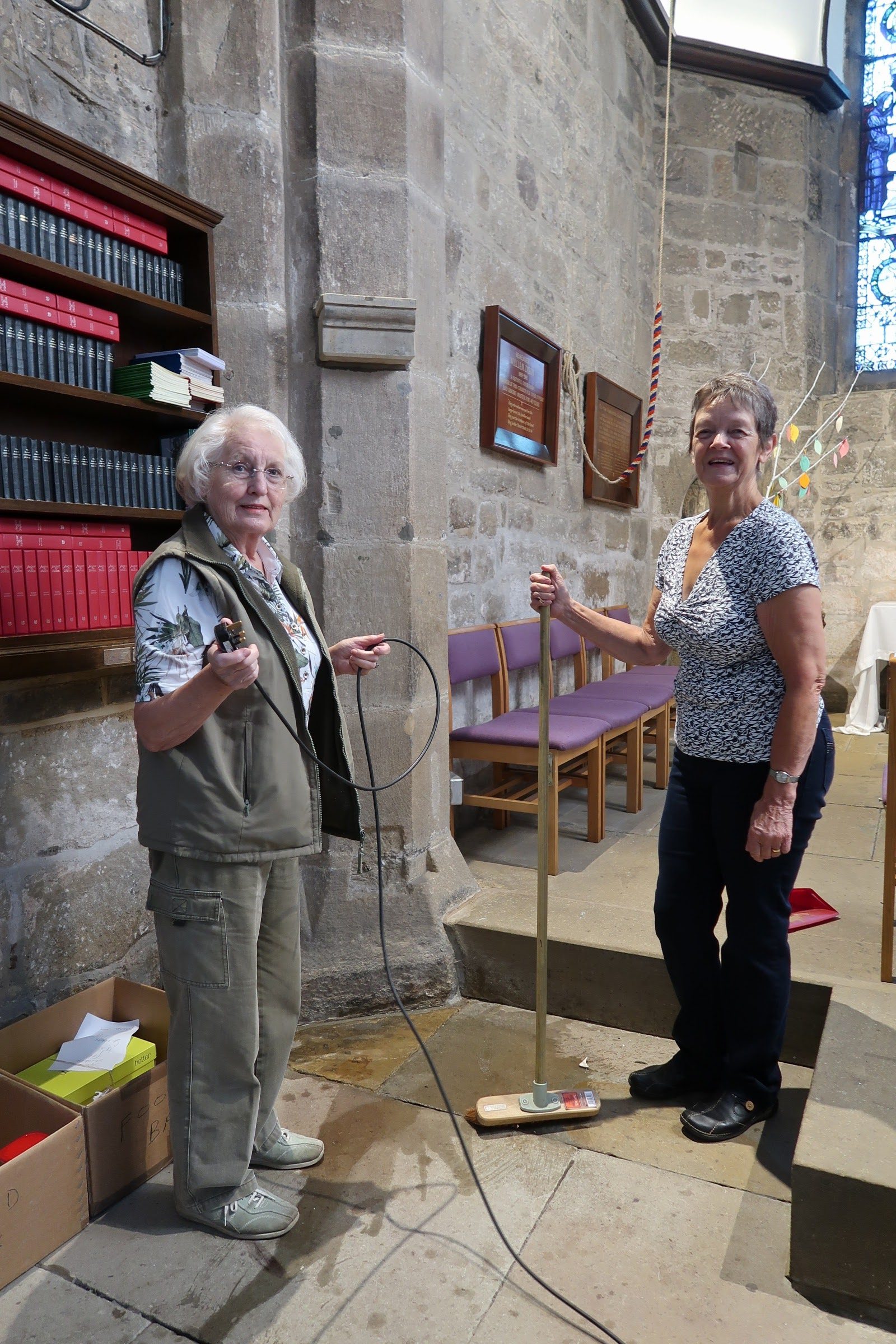 Guiseley Churchyard
Leeds City Council maintains the grass in Guiseley churchyard; families are technically responsible for their graves. Sadly, the latter are often forgotten, or no family members survive to exercise their responsibility. Then the churchyard can easily get out of control.  We always appreciate help with the Churchyard, so if you can spare a couple of hours, please get in touch with the Rector.
Christ in Crisis
This is a scheme where birthday cards are sent to people who have joined the scheme and in return they donate a sum of money which is then used for any emergency at home or abroad.  We now need someone w to take over. It would be a shame to let this worthwhile scheme fold. If you can help please contact me as soon as possible, thank you.
Diane Gill