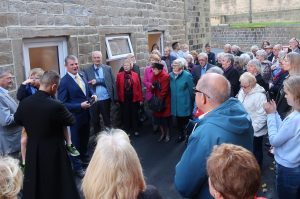 The Centre, on Church Street,  is the result of a conversion of disused buildings behind the New Inn in Guiseley.  MP Stuart Andrew cut the ribbon at the official ceremony on Sunday and declared it officially open, watched by many parishioners and friends of the Church.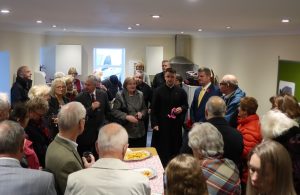 Fr David Pickett commented that "This is a momentous day for our Parish.  We have been in need of a Church Centre for many years and thanks to the commitment of our PCC we now have this fantastic facility. Brian Gill spotted the building last year and thanks to his vision we now have a modern Parish Centre which will be used for a whole range of functions."
The Centre, which was once attached to the New Inn and housed a dance floor, has been completely renovated and fitted and with a kitchen, and now has two floors connected with a stair lift.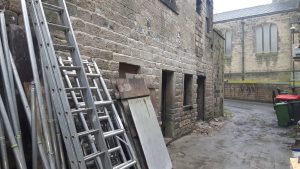 Father David Pickett hopes that the accessibility of the building and its central location in Guiseley will make a useful addition to the wider community.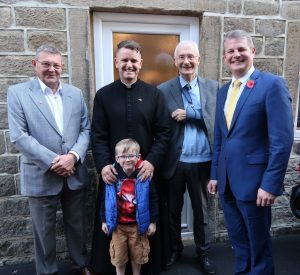 Sunday's Gospel reading was Matthew 5:1-12, the Sermon on the Mount, and we hope that this Centre will act as a force for good within our community, particularly for those on the margins of society.