St Oswald's Church, a Grade 1 listed building,  has two stained glass windows which are World War 1 memorials.
One is on the North side of church and the other on the South side. The Lych gate is also a World War 1 memorial. Close inspection of the window on the South side will reveal the wear and tear from 99 years of sun, wind and rain. This window has become bowed and cracked, and is in need of restoration. A project to renovate and protect the window together with the Lych gate is now underway.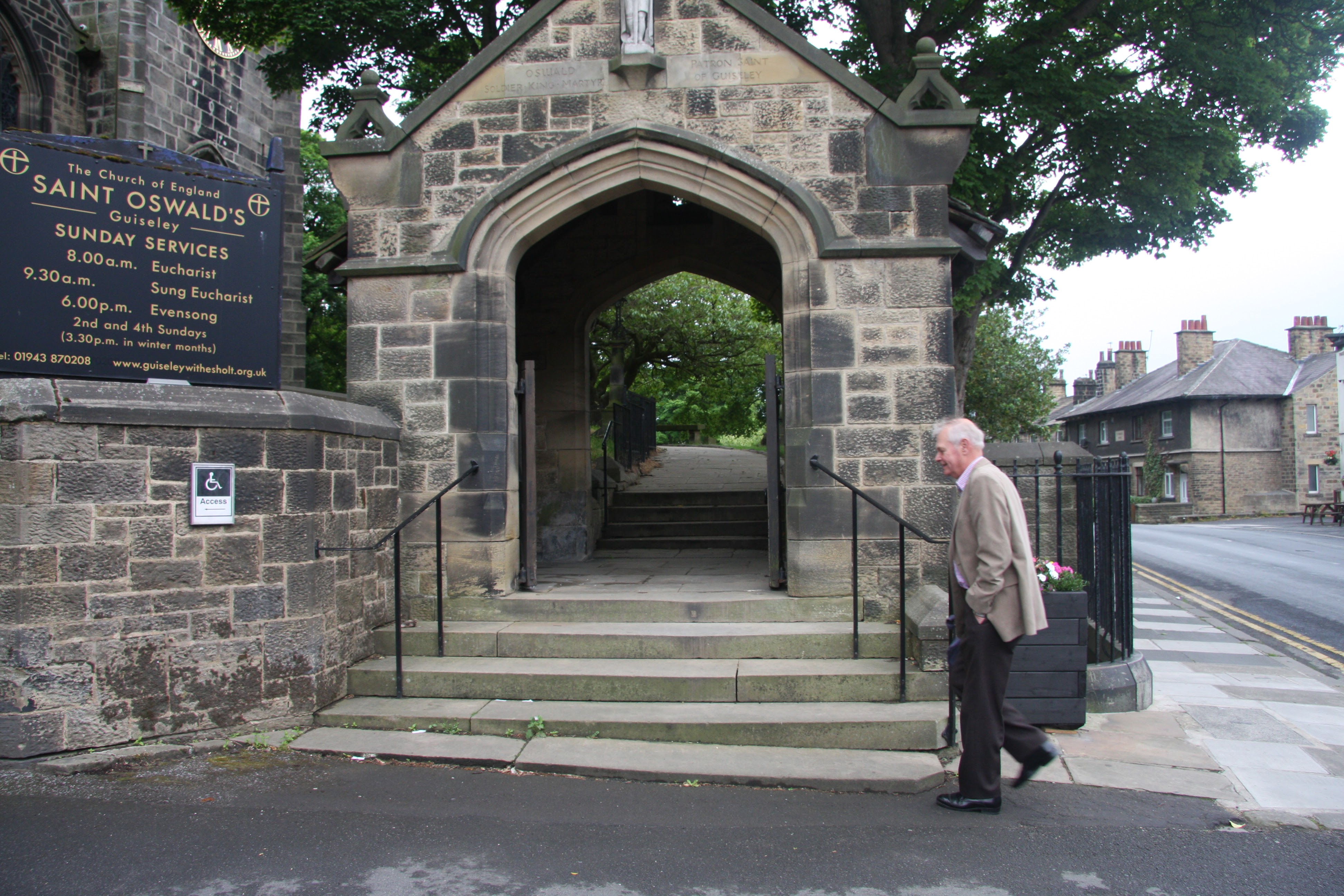 The plan is to complete the work by September 2018 so that the anniversary of the end of World War 1 hostilities can be marked with a service of rededication at St Oswald's. As this is a significant event in our community's history, the aim is to mark the 100th anniversary with projects, concerts and exhibitions involving our schools, community organisations and other churches.
Sponsorship being encouraged from local businesses and organisations to
supplement a bid being submitted to the Heritage Lottery Fund.
The names of the 151 men who lost their lives in World War 1 were read out at our Remembrance Service this year:  our aim is to ensure that their contribution during World War 1 is marked in next year's centenary so that the town that they helped establish and preserve is appropriately marked by us all.