A massive thank you to everyone in our congregation who put pound coins in the Bells Whisky Bottle at the back of Church.
As a result of the donations, we have been  able to present £1,944 to the homeless charity Simon on the Streets, a wonderful local charity in West Yorkshire who do so much for those struggling with homelessness and addiction.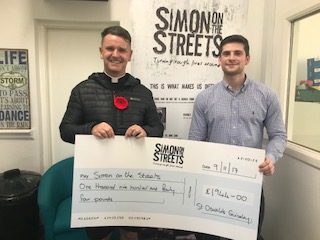 It really is is going to make a big difference to peoples' lives.  Thankyou!