An update from Peter Spencer
There are some thirty  boxholders in the parish of Guiseley with Esholt. The money – small and large change – that the holders put in the boxes each year is sent annually to the Children's Society, and this usually takes place at this time of year.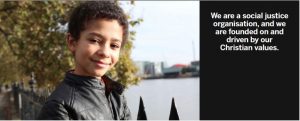 I have been in touch with the Children's Society for advice on box opening at this difficult  time. The advice is to do nothing for the moment-but it comes with an assurance that a detailed plan will be available soon. I will contact givers  when I have further information. In the meantime thankyou for your very much needed support.
Peter Spencer