This week's Music for Remembrance Concert was very well attended, especially for a mid-week event, and the choir were superb. The programme, which  included music by Farrant, Stanford, Aston and Sumsion, was ambitious but executed with musicality and enthusiasm.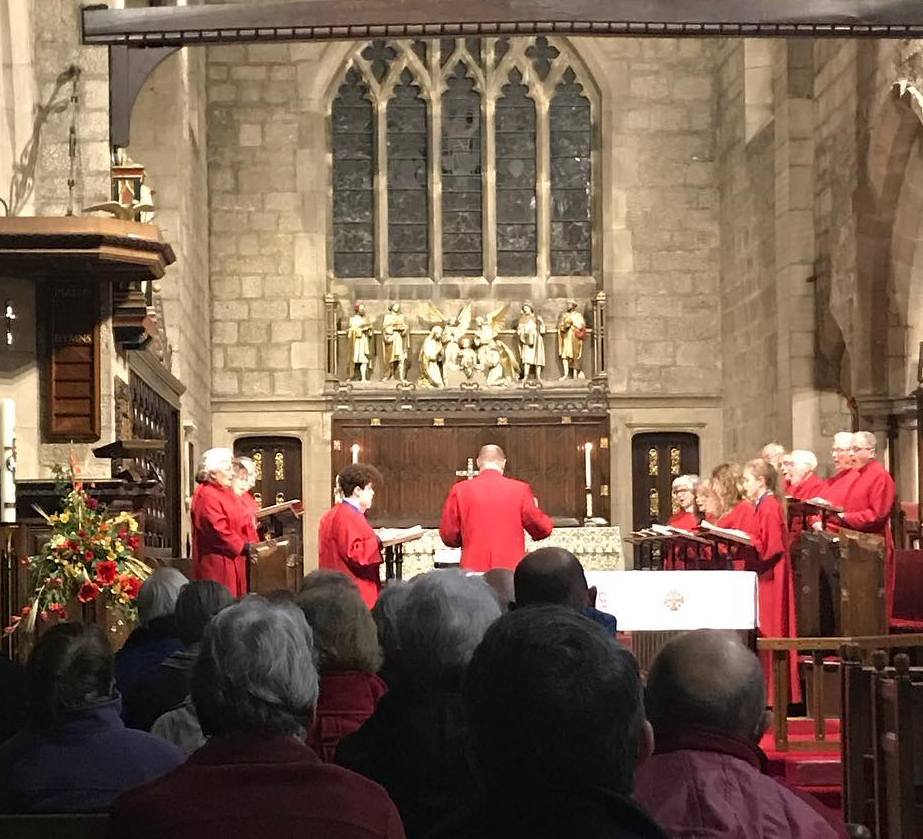 The Allegri Miserere is a particularly treacherous piece to pull off, but went very well. Our chorister Maddy, who is only 13, sang the high first soprano part in the semi-chorus with ease and poise.  Tina, Gill and Peter who, as always, sang with musicality and assurance joined Maddy in the semi-chorus. Maddy and Peter also sang the solo sections in Gabriel  Faure's Requiem, which we sang after the interval.
Our thanks to Jonathan Kingston who once again came to play the organ.
With Advent Sunday only 3 weeks away and our first Christmas engagement next week, we have a very busy time ahead. The choir continues to show a high  level of commitment and dedication.
Martin Baker